Condominiums are rapidly developing across Winnipeg; there is a fresh batch of MLS listings on rotation, and we're seeing them fly in and out of our office. With high volumes of listings, it's easy to let a favourite slip the mind. So, our team of realtors decided to reflect on our favourite condos.
All properties mentioned below were condos for sale in Winnipeg (they're not currently available unless otherwise stated). Take a look at the stunning architecture, picturesque balconies, and upcoming neighbourhoods we've had the pleasure of seeing!
A rarely available two-story townhouse hit the market this summer and quickly became a favourite in our realty office.

Since it's a semi-recent build (2017), the suite has all of the sought-after features like backing onto a green space with a lake, a fair-sized deck in the backyard, quartz countertops, a walk-in closet, and a modern colour scheme.
It's a family-friendly property with three upstairs bedrooms, two full bathrooms, and a basement ready to be designed and finished. With a clean-cut interior design, you could leave it as is for a modern finish or conveniently add personal touches.
We highly recommend checking out MLS listings like this one in the South Pointe neighbourhood if you're looking for a property that grows with you.
In 2021 our realty office had the pleasure of listing the luxury condos at 227 Stafford Avenue in Crescentwood, Winnipeg.
This newly built condominium was designed with no detail to spare; beautifully landscaped property, underground heated parking, and a modern lobby with a seating area. Even though you're entering a condominium, you have the same warm welcome as a private residence.
The deluxe penthouse suites include a soaker tub, a private water closet, double sinks, a spacious second bedroom, a private den, and a personal balcony.
With fully packed amenities and a desirable location near Corydon Avenue, the condos for sale in Winnipeg were beloved by many demographics: young professionals, small families, and even retirees.
Our real estate agents had a great time bonding with potential buyers over these condos, and we hope similar buildings are in the works for Crescentwood or River Heights!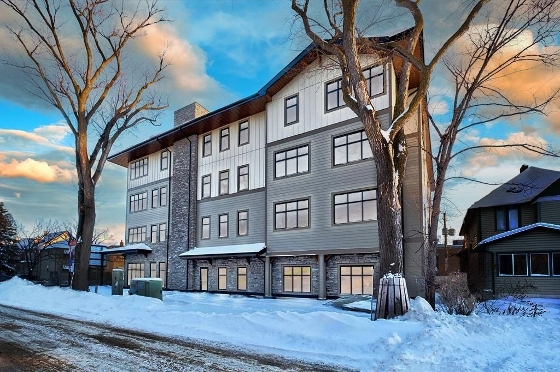 The proactive development of Winnipeg's south end has been incredible, and we've had the pleasure of listing many homes for sale and closing many deals in South End neighbourhoods.
Bridgwater Forest condominiums are notably favoured, and this 1,451 sq. ft. former show home is the epitome of south-end living. The real estate agents in our office love this condo because it genuinely feels and functions like a detached house.
After walking through the entrance, an airy layout immediately welcomes you. The large maple eat-in kitchen is open to the living room, which is ideal for gatherings and hosting guests. Even with the open concept layout, there is still a sense of seclusion in the living room from the built-in shelving.
This condo has attractive finishes like quartz countertops, stainless steel appliances, an electric fireplace, etc., but the main appeal is how oversized the space feels.
There are two enormous bedrooms upstairs, and the master bedroom has lake views, a full ensuite bathroom and a HUGE walk-in closet. The walk-out, finished basement has a rec-room, full bathroom and access to the backyard.
Our realty office specializes in Bridgwater Forest condominiums; with such high demand, it's imperative to partner with a well-connected real estate agent so you're not missing out on prominent listings like 247 Park East Drive.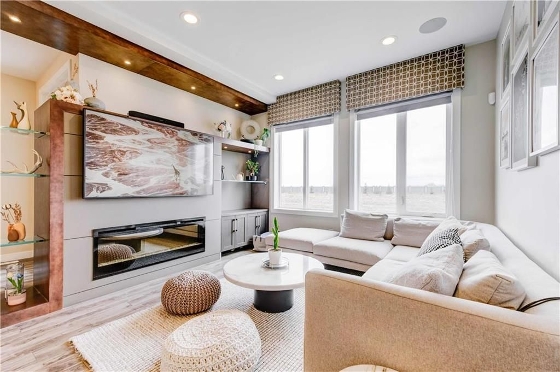 Our realty team listed multiple condos in this complex and our agents enjoyed spending time in River Park South. With beautiful green boulevards, parks, lakes, and trails, the natural beauty frames the neighbourhood perfectly; with 130 Creek Bend Road on the cusp of the area, it almost feels like you're living outside city limits.
The stunning views of the Seine River and forest seclude the property and provide ample privacy, but restaurants, shopping centers, and other amenities are still nearby.
Clearly, a large portion of our love for this condominium in Winnipeg is due to the location, but the actual condos are just as desirable. Who doesn't love high ceilings, oversized windows, and a private balcony?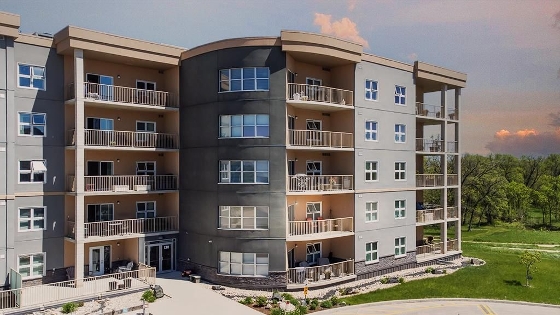 As we noted, Bridgwater Forest condominiums are admired by many, and maybe our agents are biased, but 25 Bridgeland Drive North is a top condo listing in our office.

When you look at the features of this condo, they aren't necessarily show-stopping or in the luxury category, but they are incredibly classic and satisfactory. It's a favourite because you can instantly imagine long-term commitment and your life evolving in this home.
Upon approaching the building, you instantly feel a part of a well-kept community with polished landscaping and a spacious outdoor seating area. The well-pressed style continues throughout the condo: upscale dark kitchen cabinetry with matching laminate flooring, oversized windows in every room, and an intimate balcony.
Bridgwater Forest condominiums have great versatility, and we adore how this condo is effortlessly appealing.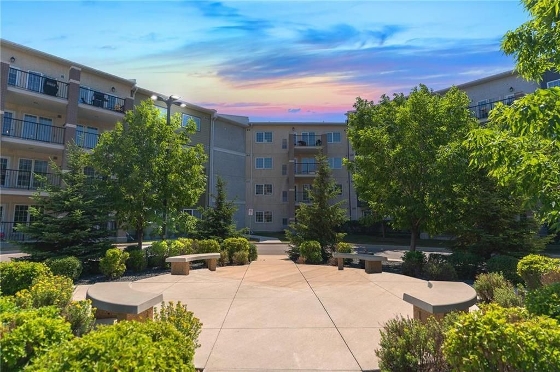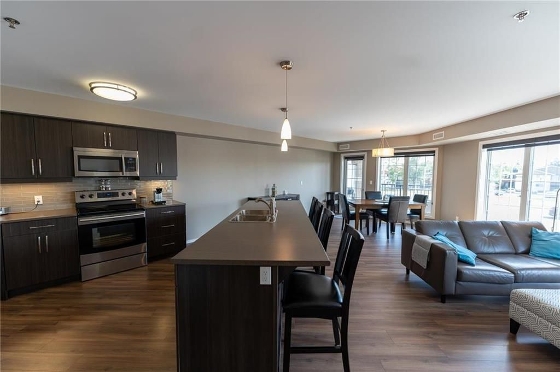 OUR FAVOURITE MLS LISTINGS - WINNIPEG CONDOS FOR SALE
It doesn't seem like real estate development is slowing down on Winnipeg condominiums, and if you're in the market for a condo, you have a lot of MLS listings to choose from. Having a surplus of inventory can be beneficial for potential buyers, but it can also cause confusion and indecisiveness.
The real estate agents at Ed Dale are committed to understanding your criteria while providing knowledge on best practices, ideal neighbourhoods, and if a property was built to last.
If any condo listings seem enticing,
reach out to our office
! The condos sold, but we may have similar listings or be aware of condos that haven't hit the market yet.