Condos are a great option for people who want to own property without the obligations of traditional homeownership. Especially if you want to buy a home in Winnipeg but don't want the hassle of maintaining a house and yard. The entire process of purchasing and residing in a condo in Winnipeg will be covered in this blog post.
What is a Condo?
Condos, which stand for condominiums, are a type of housing where each unit is individually owned but where all residents share common areas like hallways and outdoor spaces. High-rise structures and townhouse developments both have condos of various sizes and architectural styles.
The Winnipeg Condo Market
With numerous new developments springing up all over the city, Winnipeg's condo market is booming. The average selling price of a condo in Winnipeg in 2021 was $250,003, making it an affordable choice for many homebuyers, according to the Winnipeg REALTORS® Association.
Types of Condos in Winnipeg
Condos of various types are available in Winnipeg to accommodate various lifestyles and price ranges, including:
High-Rise Condos: Substantial, multi-story buildings with many units. High-rise condos are often found in upscale downtown areas and offer breathtaking views of the city.
Low-Rise Condos: Smaller and typically only have a few floors. Both residential and commercial areas may contain them.
Loft Condos: Typically located in repurposed warehouses or other industrial buildings. They have open floor plans, big windows, and high ceilings.
Townhouse Condos: Multi-level homes that provide more privacy and living space than other types of condos. They frequently reside in areas where families are welcome.
Benefits of Living in a Condo
Compared to traditional homeownership, living in a condo has several benefits, such as:
Convenience: Condos are often found in populated areas near places to eat, shop, and have fun.
Security: Many condos include gated entrances, security cameras, and on-site security guards.
Amenities: Condos frequently come with amenities like fitness centres, swimming pools, and community spaces.
Affordability: Condos are a great choice for first-time homebuyers or those on a tight budget because they are typically more affordable than single-family homes.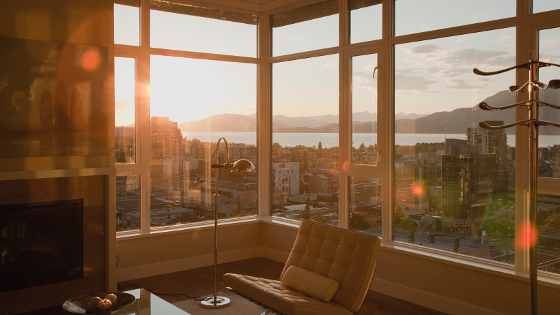 Things to Consider When Buying a Condo
If you're looking to buy a condo, there are some things you should think about first. Here are some important factors to consider:
Location: You should think about what kind of neighborhood you want to live in, and whether you need to be close to certain amenities, transportation, or job opportunities.
Price: You should figure out how much you can afford to spend on a condo, and don't forget to include your monthly bills and payments.
Condo Fees: You'll have to pay a monthly fee for the upkeep of common areas and amenities. Make sure you can afford this fee before making an offer.
Rules and Regulations: Every condo complex has its own set of rules and regulations, so make sure you read and understand them before you decide to buy.
Condition of the Unit: Before you buy or make an offer, you should have a professional inspect the condo to identify any problems or potential issues.
Resale Value: Even if you're not planning to sell your condo anytime soon, it's always a good idea to consider its potential resale value in case you do decide to sell later on.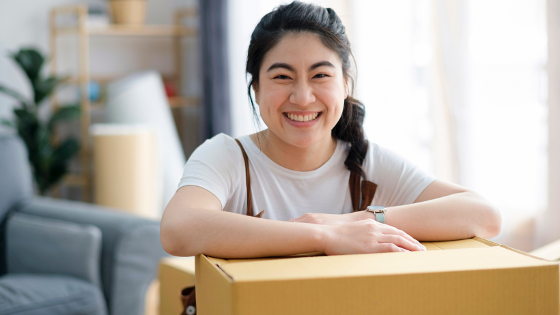 Steps to Purchasing a Condo in Winnipeg
If you're planning to buy a condo in Winnipeg, there are some important steps you should follow to ensure a smooth and successful transaction. Here's what you should do:
Find a real estate agent: A good real estate agent can make all the difference when it comes to buying a condo. They can help you find properties that meet your needs, schedule viewings, and negotiate with the seller on your behalf. Luckily, contacting Winnipeg's Top Real Estate Team is just a click away.

Search for condos online: The internet is a great resource for finding condos in Winnipeg. Real estate websites such as the Ed Dale Team, online listings, and social media groups can all be useful tools in your search.

View condos: Once you've found some condos that interest you, it's important to schedule viewings so you can see the units in person. This will give you a better sense of the space, layout, and amenities, and allow you to ask any questions about the unit, building, or neighbours you may have.

Make an offer: If you find a condo you like, you can make an offer to the seller. Your real estate agent can help you prepare a competitive offer that takes into account the property's location, condition, and market value. Reach out to one of Winnipeg's Top Realtor Agents for assistance!

Closing the deal: If your offer is accepted, you'll need to work with your real estate agent and a lawyer to finalize the purchase transaction. This will involve finalizing the purchase price, arranging financing, conducting a home inspection, and completing all necessary paperwork. With their help, you'll be able to close the deal and move into your new condo in no time!
By following these steps, you can ensure a successful and smooth purchase of your new condo in Winnipeg.
Condo Rules and Regulations
Before moving into your new condo, it's important to know the rules and regulations that you'll need to follow. Here are some things to keep in mind:
Understanding condo bylaws: When living in a condo, it's crucial to understand and follow the condo bylaws. These bylaws outline the rules and regulations that govern the building and its common areas. They serve as a crucial guide for residents to understand what's expected of them and what actions are not allowed.
Common rules and regulations: Some of the most common condo rules include noise restrictions, pet policies, and smoking bans. Noise restrictions usually require residents to keep their noise levels down during certain hours to prevent disturbances to other residents. Pet policies may limit the number of pets a resident can keep, the size or breed of the animal, or require them to keep their pets on a leash while in common areas. Smoking bans may prohibit smoking indoors or in specific areas of the building.
Consequences for breaking rules: Condo owners who break the rules may face consequences such as fines, warnings, or other penalties. It's important to follow the rules to avoid these consequences and maintain a positive relationship with your neighbours and the condo board. Fines can add up quickly, and repeated violations may lead to more severe consequences, such as eviction or legal action. By adhering to the rules and regulations set by the condo bylaws, you can help create a pleasant and friendly living environment for all residents.
To sum up, condos make for a great housing option that appeals to a wide range of buyers, including those who are purchasing a home for the first time, individuals who are downsizing, and even investors. What's particularly great about condos is that there are different types available, meaning that there's something for everyone depending on your specific needs and preferences. Ultimately, if you're looking for a modern, convenient, and affordable housing option in the bustling city of Winnipeg, Manitoba, investing in a condo could prove to be a smart choice. Reach out to Winnipeg's Top Realtors when you're ready.